Bentley decided to put an end to the development and production of a classic: the V8 that the British luxury brand introduced in 1959, at the time with 6.2 liters and an impressive – at the time – 183 hp. Six decades and 36,000 units later, all built by hand, this is a chapter that closes in the history of the Crewe manufacturer.
I am extremely proud of the generations of skilled craftsmen who have painstakingly assembled each of these engines by hand over the years. The fact that this block has such longevity demonstrates the competence of our engineers, who over time have made it more powerful, more refined and more reliable ", says Bentley production board member Peter Bosch. "Now, we are looking forward to the future of Bentley, which will go through our exceptional W12, the V8 4.0 Biturbo (from Audi) and, of course, our efficient V6 Hybrid, which marks the beginning of our electrification", he adds.
5 pictures
Before that, the L Series V8 will be entitled to farewell honors, in a series limited to 30 copies of the Mulsanne, another example of longevity that is also preparing to leave the scene, after 40 years in the market, as the door place -standard is now occupied by the Flying Spur, equipped with the aforementioned W12 and which, despite being much more powerful than the Mulsanne (635 hp against the 537 hp of the Mulsanne Speed), emits less carbon dioxide (337g / km versus 365 g / km). A more environmentally friendly "posture" that, until 2023, will be reinforced by the introduction of a hybrid engine, to cope with the increasingly tight CO2 emissions averages imposed by Brussels.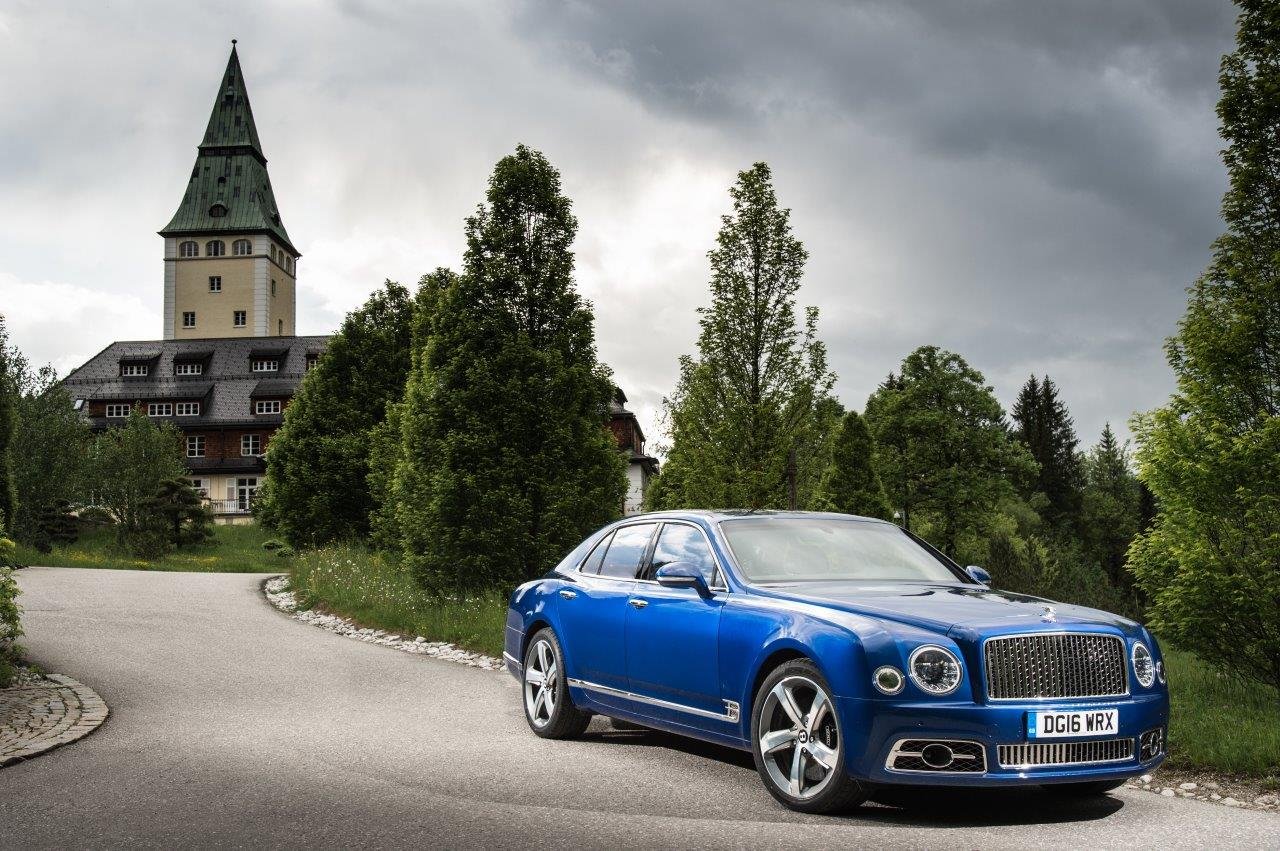 Bentley Mulsanne Speed
4 pictures
Thus, the exclusive series that will end Mulsanne's career will also end the longest-running V8 on the market. Now, a master of 6.75 liters of cylinder capacity and supercharged with two turbochargers, charging the enormity of 1020 Nm in the version with 513 hp of power and reaching 1100 Nm in the most powerful variant. It will be this one, of 537 hp, that will equip the last units of the Mulsanne that, as expected, are delivered to Mulliner to ensure this edition is really special, with several details alluding to the retiring V8.
It should be noted that this V8, despite all the improvements it has undergone in these 61 years of service, remains a kind of engineering work of art, whose construction requires 15 hours of attention by the artisans. He tells Bentley that the main components are chosen one by one, "so that they form a balanced and harmonious set, without any problems of functioning". It is a "skill" that took years to perfect and that even has the right to be signed by one of the brand's engine specialists, living up to a decades-old tradition.