In 1913, in a letter to the poet Mário Beirão, Fernando Pessoa stated that his own head, "in terms of movement", was like Arsenal Street. "English, Portuguese, reasoning, themes, projects, fragments of things that do not know how they begin or end, lightning of criticism, murmurs of metaphysics … All literature, my dear Mario, that goes from misting — to misting — through mist…", he wrote.
Some of this literature "that goes from misting — to misting — through misting" was in verse, as he himself admitted, but much was also in prose. The truth is that although Pessoa stayed for posterity as a poet and asserted himself as such, most of his estate is in prose. It may seem strange, but it makes perfect sense if we think it's not just the tales that are written in prose. Theater can also be, as can criticism, essay, aphorism, interview and letter, so important for understanding the work and thinking people. The life of a poet cannot be done only in verse, and in the case of Pessoa, who explored so many different genres, forms and languages, poetry was just one of its many facets.
The new anthology of Jerónimo Pizarro is an invitation to discover more this side, perhaps less known, of the writer who was like a "constellation". With a minimal size, it is the second of its kind to be released by Tinta-da-China, after the Minimal Anthology of Poetry was published in 2018. In this Minimal Anthology of prose it is possible to find the three main heteronyms, Alberto Caeiro, Ricardo Reis and Álvaro de Campos, short stories and poetic prose, but also many other fictional characters and literary genres, which Pessoa knew how to cultivate throughout his life and especially during the "crises of abundance", as he called them in the letter to Beirão.
But what did this prose mean to Fernando Pessoa, a writer who has always seen himself as a poet, although he has worked on many other literary genres, of which this anthology is mirror? In the opinion of Jerónimo Pizarro, "it was our editorial agenda that made Pessoa only or mostly a poet, and it is up to us to transcend this agenda. We need not only romantic vates, but also fictionists and thinkers." In an interview with the Observer, the researcher and university professor recalled that Pessoa "was a poet, but also many other things. I am listening to a phrase from the letter to Casais Monteiro of January 13, 1935: 'But I am, apart from that, and even in contradiction to that, many other things.'"
It is true that Pessoa described himself as a "poet and writer" in the famous 1935 biographical note, seeming to "isolate the poet from the prose", and that there has always been a tendency to "isolate the two worlds" because "sometimes we do not even remember that the theater can be written in prose or verse, and it is enough, for example, to confront Faust and The Sailor"; but his estate is also true, "it is not, to our eventual surprise, mostly poetic".
Pizarro admits that he has "tried to make the word 'poet' act less unconsciously" and "resort more to the broader term 'writer', because Pessoa did not leave only one work in verse," he recalled. "Paul Valéry and León de Greiff do not either, but it is difficult not to give primacy to the designation 'poet'… It has more prestige… And even today publishers such as INCM let the prose discontinue and re-edit the poetry, which was, after all, the initial project of The Person Team. But where is the prose?" he asked. "That's a question that hasn't been missing today."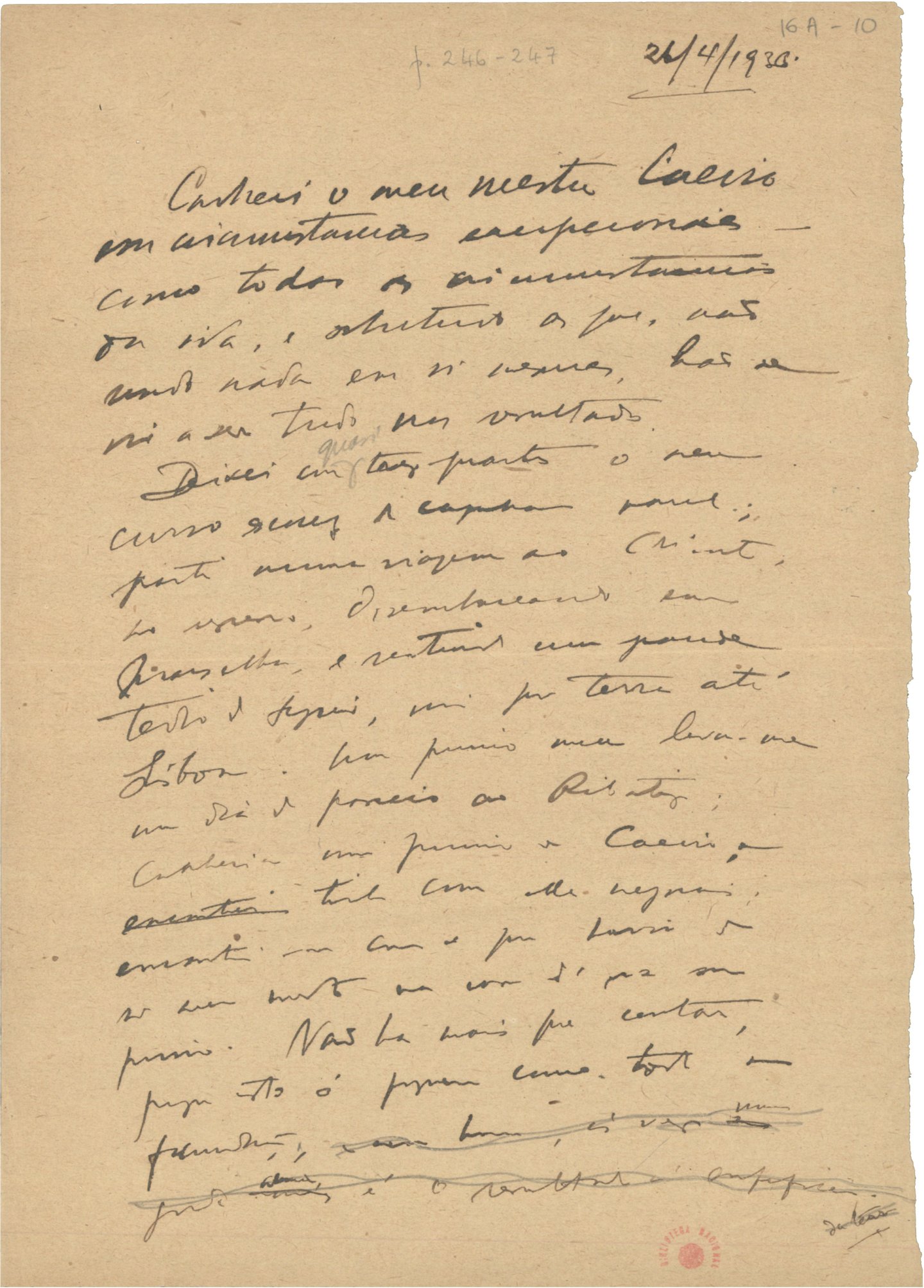 This prose that floods the "ark" pessoana was not only signed by the orthion, but by many other "seas". "Moreover, there is, although unpublished or published, the prose of Charles Robert Anon, Alexander Search, Jean Seul de Méluret, Pantaleão, António Mora, Vicente Guedes, Bernardo Soares, heteronyms and several fictitious authors: J. G. Henderson Carr is referred to as a poet and essayist, for example, and Carlos Otto as a sports theorist, poet and translator", pointed out Pizarro, who was careful to show the multitude of names that arise associated with the estate pessoano prose and that include the three main heteronyms, Alberto Caeiro, Ricardo Reis and Álvaro de Campos, but also others, such as António Mora, Barão de Teive or Maria José.
Maria José is a peculiar case in the people's estate. Author of a single known text, "The Hunchback's Charter for the Locksmith", is a 19-year-old hunchback who uses writing to communicate with the man he is in love with, Mr. Antonio, a locksmith who usually passes under his window. In the notes related to the letter, Pessoa wrote, "How a great soul can be no one!". Maria José is one of the few female characters of Pessoa and, according to the dating presented by Pizarro and Ferrari, the last of his masks (his missive will have been written between 1929 and 1930).
Jerónimo Pizarro, who reproduced maria josé's letter in I'm An Anthology, read it again for this collection in prose. It moved him a lot. "I read the hunchback's letter again and moved me. Much more than some of Mora's prose, for example," he admitted. "The hunchback used to be invisible to others and speaks of the world as something that does not belong to her completely. You won't have a son and less than a thousand men, like a dwarf in a novel by Valter Hugo Mãe. She has only her dreams at the window and she herself does not know what she is allowed to desire."
In addition to texts of different heteronyms, the editor also included in this Minimal Anthology writings of heteronyms about other heteronyms in order to show some of the conversation that Pessoa kept between the different author characters. "It is not that there are no poems-replicas in which Pessoa puts into dialogue some authors invented by themselves. But the dialogue took place more often through prose, not least because we can read, for example, the 'Notes for the remembrance of my master Caeiro' in the tradition of Socratic and philosophical dialogues," Pizarro pointed out. "And there are the many prefaces and critical texts attributed to fictitious and written authors either to promote a new book or to discuss a distinction."
This dialogue constitutes only a tiny part of the diversity of genres and discourses that can be found in the anthology, which reflect the "Arsenal Street" that was the head of the writer. For Pizarro, it is, moreover, impossible to "think of Person without thinking about multiplicity. I know it doesn't include many texts on trade and advertising, for example, or about history or politics, but those were options. Sometimes I opted for a prose with a quantum of fiction and a certain literary elaboration", he admitted. "Pessoa worked a lot of genres, he wrote very different texts, and it seemed more interesting to me that diversity than a certain monotony —one that I feel reading many texts about the Republic, for example."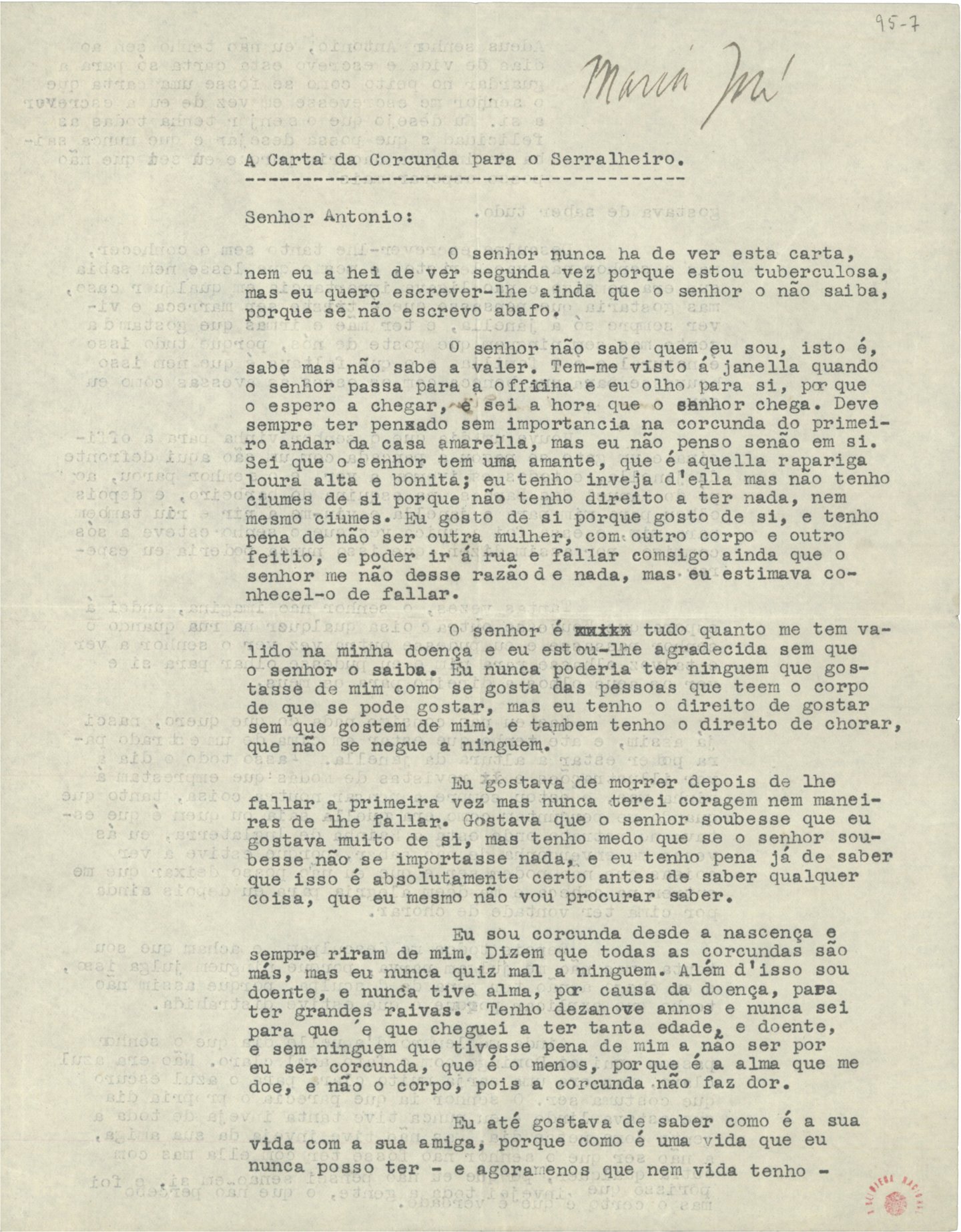 In the same way that it mixes famous heteronyms with lesser-known characters, in the pages of the anthology it is also possible to find emblematic prose, such as the famous letter to Adolfo Casais Monteiro on the genesis of hererony or some of the missives sent to Ophélia Queiroz, and obscure pearls. One of them, highlighted by Jerónimo Pizarro in the preface and by Tinta-da-China in the synopsis available, is the "Decorative Chronicle", a 1914 text about Mr. Boro, a professor at the University of Tokyo, who dialogues "with Wilde and in particular with the idea of artificiality in literature".
You can't talk about pessoana prose without talking about the Book of Restlessness. The work of the bookkeeper Bernardo Soares fills several pages of the Minimal Anthology, but does not dominate it. "I did not want to eclipse the anthology with this book, which, in principle, has already been read by those who read the anthology", he began by explaining Jerónimo Pizarro, adding that, "in a way, the best prose pessoana is in the Book of Restlessness, which has also passed and will continue to go through several anthologies. Also because projects such as the Collaborative Digital Archive of the Book of Restlessness, from Coimbra, invite visitors to create their own book".
Pizarro "knew he had to go beyond; that had to include some passages, to leave a call to reread the Book, but that there had to be a balance. Or many. Because I tried to include texts from different eras and some written in English and French. In the case of the Book of Restlessness, I tried to present texts from the first and second phase, texts I could never forget, such as 'Whirlwinds, swirls', and texts that had almost a meta-poetic function, 'I prefer prose to verse', and which could have given title to anthology", he explained.
It would also be impossible to go over the letters, some of them very important for the knowledge of his work, as the expert explained: "Some letters of Person are much more than informative documents, to confirm a submission or to arrange a meeting, for example. All it took was a telegram, and…